Through our regional outreach, the New York Fed is looking to identify and understand the dominant economic themes in the Second District. Recognizing that economic realities can vary significantly by region, we meet with business, community, and government leaders to get on-the-ground insights to help inform our understanding of the national and regional economies. We support our external stakeholders by drawing attention to emerging or prominent themes, attending and convening events or roundtables to share information and potential solutions, and making crucial connections in support of our mission of economic prosperity for all.
What We're Hearing from Our District
Our team meets with business, community, and government leaders throughout the Federal Reserve's Second District. Some highlights of our recent conversations:
Top 2024 Challenges for Black and Latino Business Owners on Long Island Include Access to Capital and Finding Qualified Workers
October, Long Island – Black and Latino business owners said the business community was not prepared for the pandemic. For instance, several said they did not know who to turn to for guidance on PPP loans and other emergency needs. Several owners noted that many still struggle with start-up fundamentals, including corporate formation, state registration, and obtaining an employer identification number. Top challenges the business owners see for 2024 include access to and cost of capital, growing their business, and finding qualified workers.
Real Estate Development Continues in Norwalk
October, Norwalk – The city's real estate market remains active, with development progressing. City officials say the retail and office markets have been stable. Smaller office users and the movement of companies into leased space rather than owned properties are offsetting Class A office vacancies. The area's economic development discussions covered the first rezoning effort in more than thirty years and the adoption of a waterfront development plan along the Norwalk Harbor, which has drawn concern over adding density in an area with flooding challenges. The city will take on a resiliency study to further unlock development potential within the flood plain.
Brooklyn Nonprofit Leaders Say They Face Worker Burnout
September, Brooklyn – Nonprofit leaders said they face challenges finding the time and money to build their organizations' skills through workforce and professional development. Nonprofit leaders also said staff burnout is a challenge.
New Loan Program in the Bronx
August, The Bronx – The Bronx Economic Development Corporation recently created a $10 million community advantage loan fund for businesses in the South Bronx empowerment zone, which includes Hunts Point, Port Morris, and Yankee Stadium. Loans will range from $5,000 to $350,000, with the goal of helping businesses grow through investments in payroll, inventory, and equipment.
Hunts Point Produce Market
August, The Bronx – The produce market is the largest in the country and an important part of local and national food infrastructure. Every year, 2.5 billion pounds of produce pass through the wholesale market, which is a cooperative of multi-generational merchants. That produce, sourced from 49 states and 55 countries, feeds 22 million people and supplies more than 23,000 restaurants. In order to keep up with demand and increase distribution, the market is expected to undergo a $650 million redevelopment that would double its refrigerator space, expand pallet capacity, and facilitate the conversion from diesel to electric freight trucks. The redevelopment will support the creation of 1,000 new high-paying union industrial jobs. After a tough first half of the year, when the market operated at a loss for the first time since the 1960s, business is stabilizing.
Learn more from our previous meetings
REGIONAL OUTREACH STAFF
Shawn Phillips
Head of External Engagement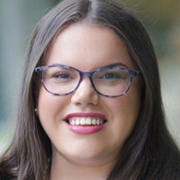 Andrea Grenadier
Associate Director of External Engagement