This report reviews the conduct of open market operations and other developments that influenced the Federal Reserve's System Open Market Account (SOMA) in 2022. The report provides an overview of the Federal Reserve's monetary policy implementation framework, describes operations conducted at the direction of the Federal Open Market Committee (FOMC), and reviews balance sheet developments. As in prior years, the report includes illustrative projections of SOMA domestic securities holdings, reserve balances, and associated net income.
Download the 2022 Report | Data for charts
The 2022 annual report themes include:
The FOMC significantly increased the target range for the federal funds rate during 2022 in response to inflation above the FOMC's longer-run target. The Federal Reserve's monetary policy implementation framework continued to be effective, with the effective federal funds rate (EFFR) remaining within its target range during the year.
The Federal Reserve started the process of reducing the size of its balance sheet in mid-2022. As directed by the FOMC, the redemption of Treasury and agency MBS securities reduced the size of the Federal Reserve's balance sheet by around $360 billion at year-end compared to its peak level in the first half of 2022.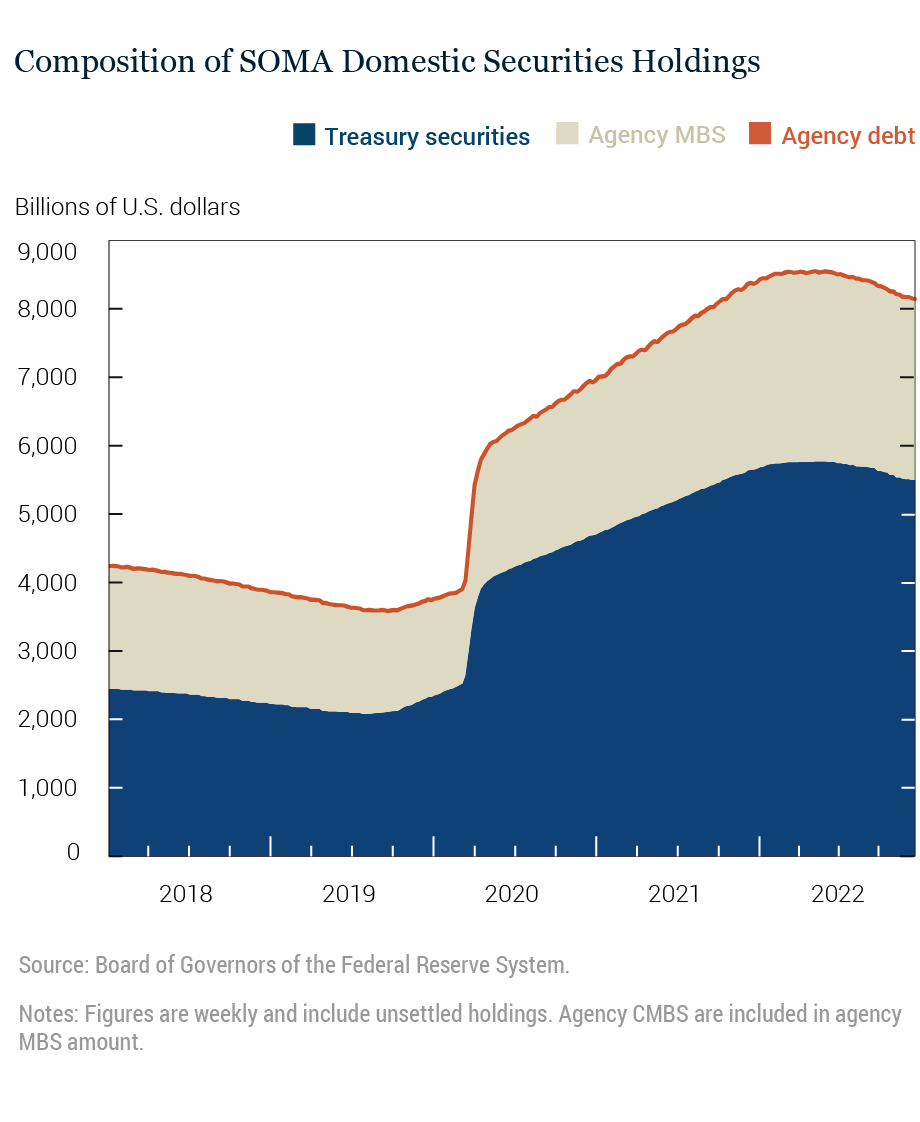 Amid balance sheet reduction and increases in the federal funds target range, the composition of Federal Reserve liabilities also shifted. While the decrease in liabilities during 2022 was driven by balance sheet reduction, the composition of Federal Reserve liabilities was influenced by the broader demand for these liabilities.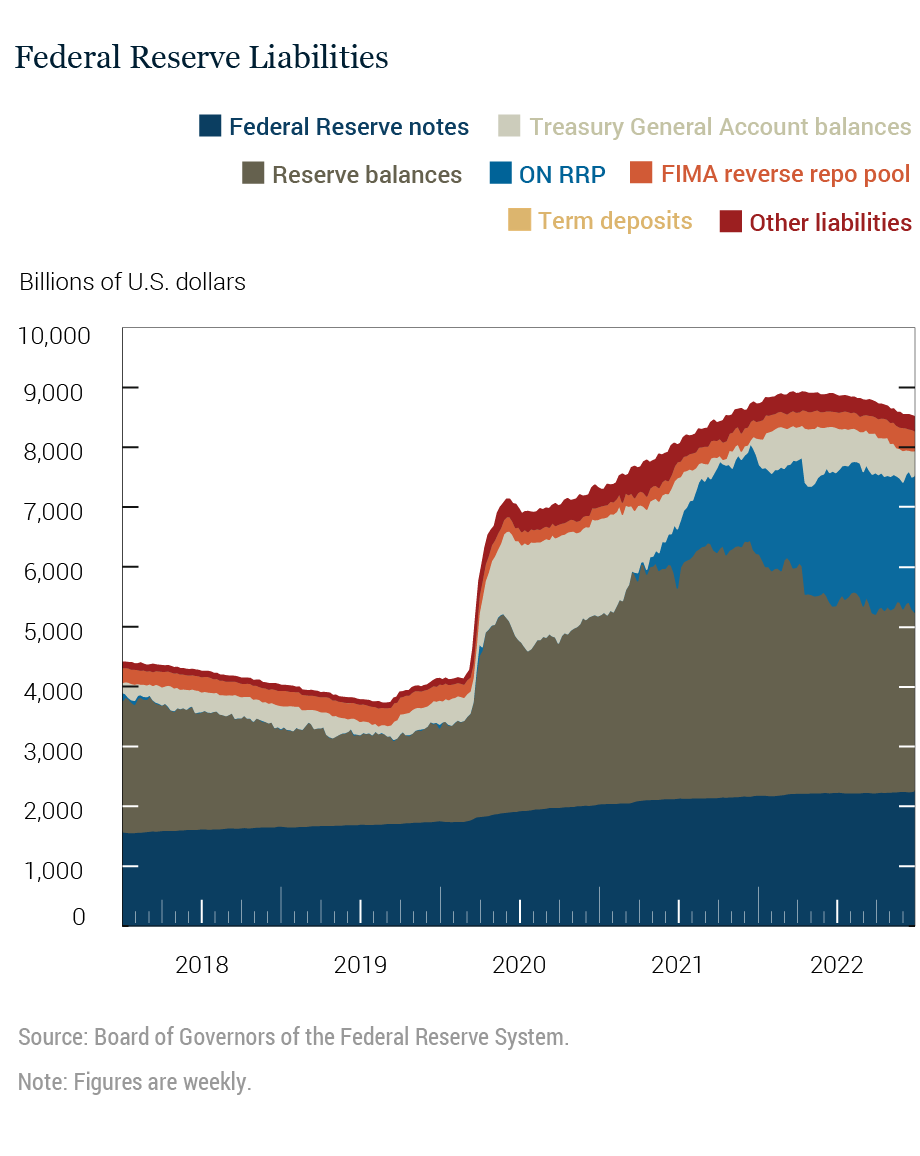 Illustrative projections, which reflect the FOMC's plans for balance sheet reduction, show the portfolio declining in size for several years, then remaining generally steady through reinvestments, before finally expanding to match the growth in Federal Reserve liabilities.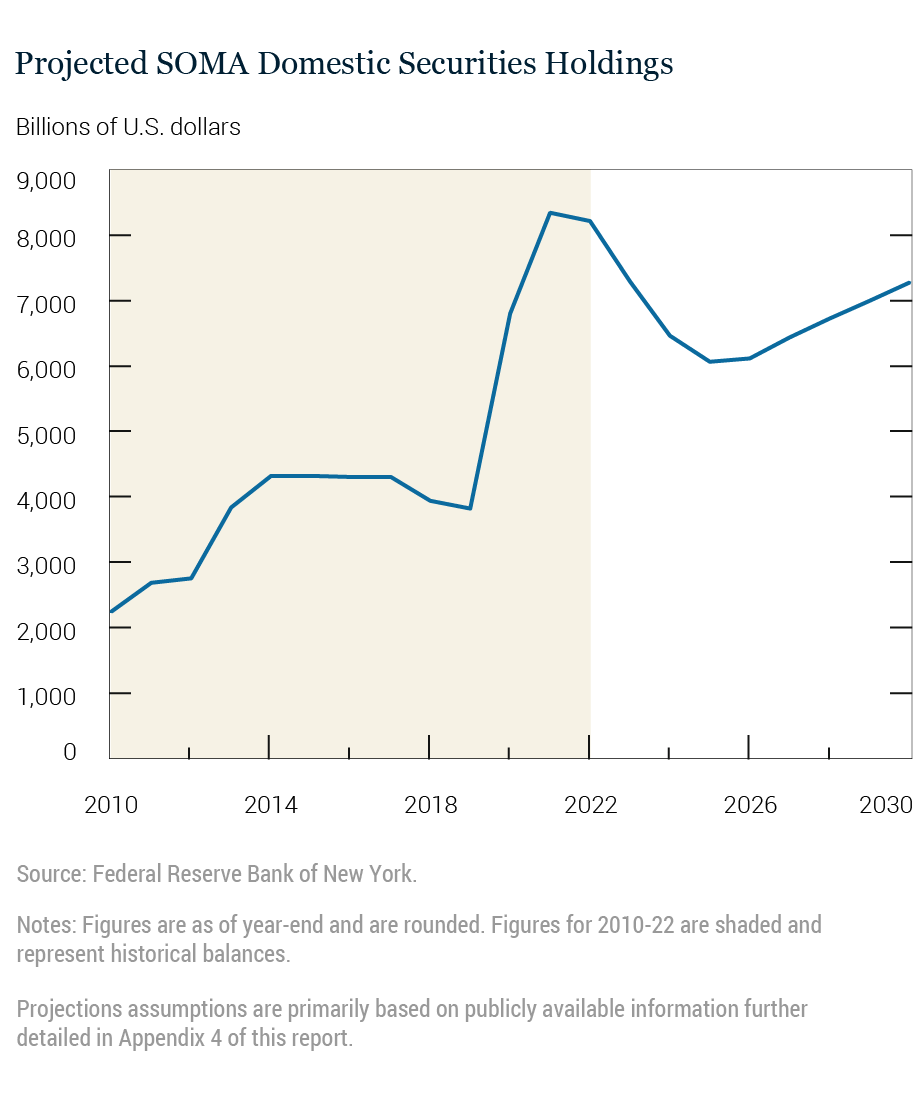 Reports and Data Archive
All reports in PDF format

and all data in Excel format

Prepared for the Federal Open Market Committee (FOMC) by the Markets Group of the Federal Reserve Bank of New York