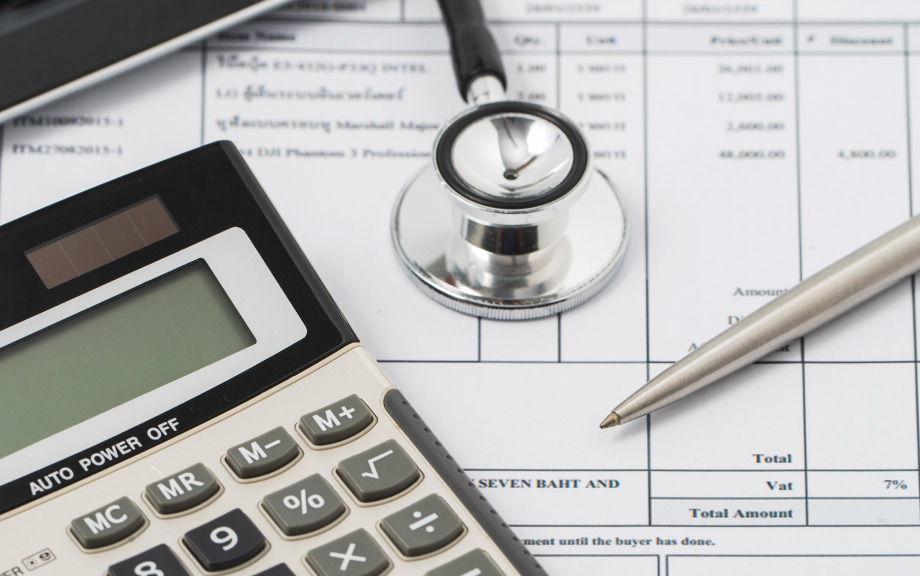 On Tuesday, September 13, the Federal Reserve Bank of New York hosted a hybrid event on how bond financing could create greater health equity by fundamentally transforming investments in preventative public health.
At the event, experts discussed:
Proposals for creating debt streams that would be repaid by savings created by better health outcomes. This debt could be used to fund preventative public health efforts—like smoking cessation and diabetes prevention— that decrease spending to treat illnesses.
Ways to engage traditional players in the bond market with these new approaches and achieve the scale necessary to move the needle on population health.
Speakers included Dr. Dave Chokshi, visiting fellow at the New York Health Foundation and the former Commissioner at the New York City Department of Health and Mental Hygiene; Nathaniel Counts, senior vice president for behavioral health innovation at Mental Health America; Joshua Ogburn, manager of policy for the Nemours Children's Health System; along with participants from municipal finance, investing, regulation, and bond ratings.
watch the event
Event Details
Date & Time
September 13, 2022
3:00pm – 5:30pm EDT
(Reception to follow)
Location
Federal Reserve Bank of New York
Auditorium
33 Liberty Street
New York, NY

This is a hybrid event. Guests can attend either virtually or in-person.
Audience
This hybrid event was open to the public and media. Registration for attending either in-person or virtually was available through the registration link. All remarks were on the record and the event was livestreamed with a recording to be made available afterwards. For media inquiries, please contact Ellen Simon at Ellen.Simon@ny.frb.org.
Agenda
3:00pm-3:02pm

Welcome



Dr. Rosa Gil, Founder, President and CEO, Comunilife, Inc.; Chair, Federal Reserve Bank of New York Board of Directors.
3:02pm-3:15pm

Book Talk



David Erickson, Head of Outreach & Education, Federal Reserve Bank of New York
3:15pm-3:30pm

Public Health Bonds Overview



Dr. Dave Chokshi, Visiting Fellow at the New York Health Foundation and former Commissioner of the New York City Department of Health and Mental Hygiene


3:30Pm-4:15pm

Responses to "Public Health Bonds Overview"



Andy Slavitt, General Partner, Town Hall Ventures; Former Senior Advisor to the Biden Administration COVID Response; Host of "In the Bubble with Andy Slavitt

Pat Wang, President and CEO, HealthFirst
4:15pm-4:20pm

Q&A

4:20pm-4:45pm

Equity Increment Financing Overview



Nathaniel Counts, Senior Vice President of Behavioral Health Innovation, Mental Health America and Clinical Assistant Professor of Psychiatry, Albert Einstein College of Medicine

Dr. Kara Odom Walker, MD, MPH, MSHS, Executive Vice President and Chief Population Health Officer, Nemours Children's Health

Joshua Ogburn, Manager of Policy, Nemours Children's Health
4:45pm-5:20pm

Responses to "Equity Increment Financing Overview"



Moderator: Otho Kerr, Director of Strategic Partnerships and Community Impact Investing, Federal Reserve Bank of New York

Navjeet Bal, Managing Director and General Counsel, Social Finance

Rick Geisenberger, Secretary of Finance, State of Delaware
5:15pm-5:20pm

Q&A

5:25pm-5:30pm

Closing remarks



Tony Davis, Director of Community Outreach, and Health Outreach and Education, Federal Reserve Bank of New York
resources
Q&A with Nathaniel Counts, Featured Speaker at Health Equity Financing Event on September 13 | by New York Fed | New York Fed | Aug, 2022 | Medium
Journal of the American Medical Association editorial on the concept of public health bonds
Equity Increment Financing Overview